 Paladone Nano Gauntlet Shaped Mug
6.900

 K.D.
6.900

 K.D.
6.900

 K.D.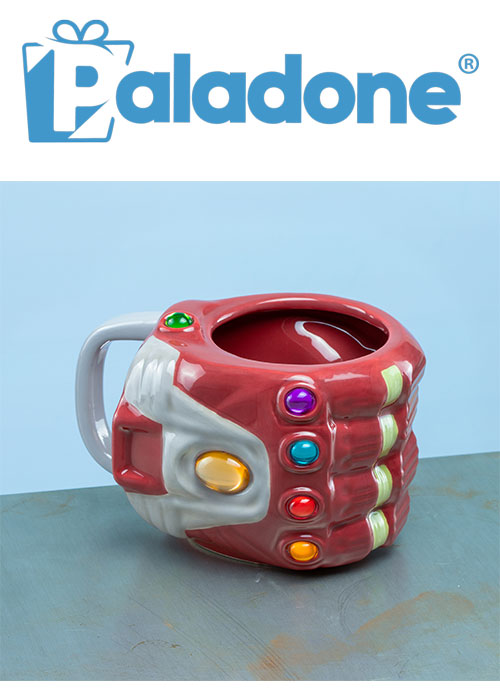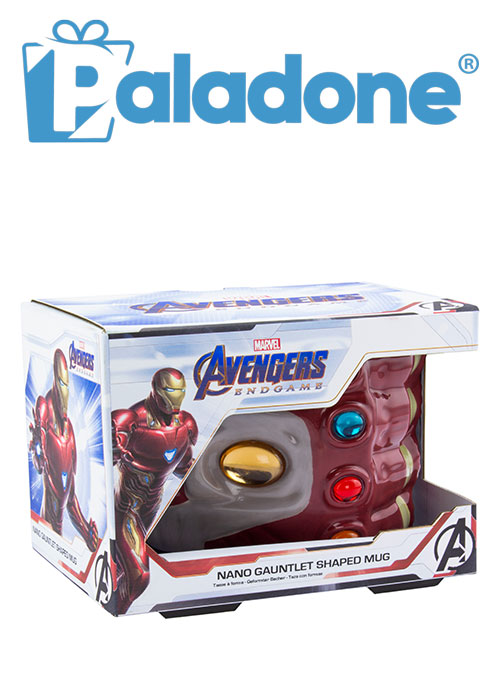 Paladone Nano Gauntlet Shaped Mug
2
---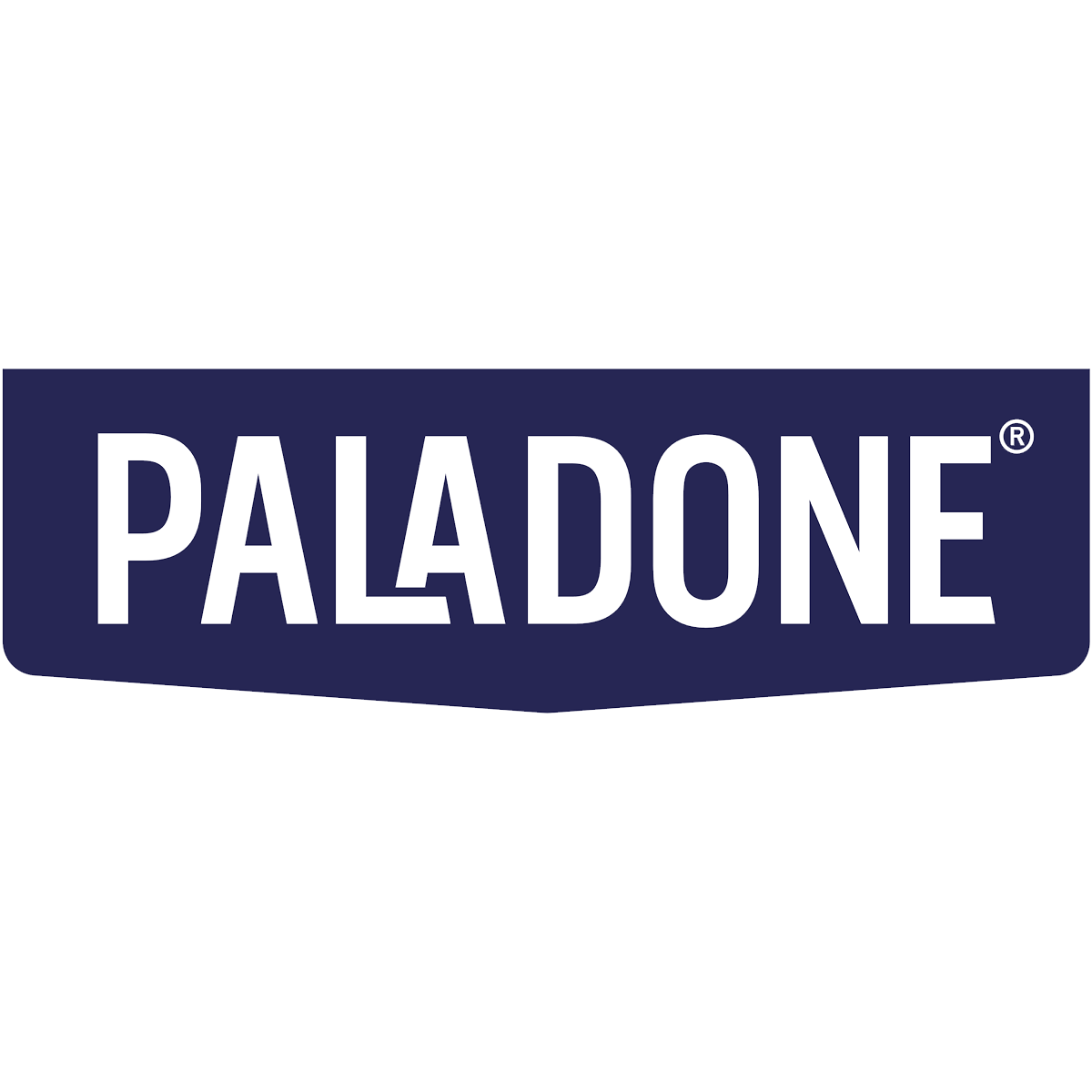 ---
Styled to resemble the Nano Gauntlet as seen in Marvel Avengers: Endgame. This stunning 3D oversized ceramic mug is set with faux Infinity stones that resemble the ones the Avengers gathered during their Time Heist. Show your fandom and channel the forces of Space, Mind, Soul, Reality, Time, and Power with every sip whether you are at home or at work.

Marvel Avengers: Endgame was a stunning finale to a great cinematic journey! After Thanos snapped his fingers and half the population disappeared in the universe, the remaining Avengers searched for a way to bring everyone back. Their last hope fell on the Nano Gauntlet, an ultimate weapon designed to channel the awesome powers of all Infinity Stones at once. Bruce Banner equipped the gauntlet and the six stones' power surged through his arm as he struggled to put his finger and thumb together. Eventually, he succeeded in snapping his fingers and reversed Thanos's Snap, at the cost of his right arm being severely charred from the stones' power plus the glove being scorched and damaged.

Supplied in a full-colour box, this Nano Gauntlet shaped mug makes the perfect gift for Marvel Avengers fans of all ages and a great piece of memorabilia for any collector of Marvel collector.  
Model Number
PP6599MAEG
Dimentions
Height: 10.2 cm
Width: 10.2 cm
Depth: 17.8 cm
Weight
Gross wt.: 402 g
Net wt.: 280 g
Product Type  
Mug