 NS Console - Animal Crossing New Horizons Limited Edition PAL
174.900

 K.D.
174.900

 K.D.
174.900

 K.D.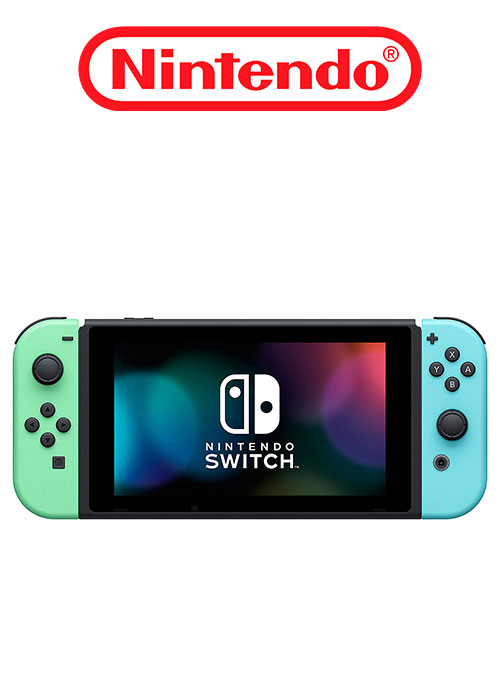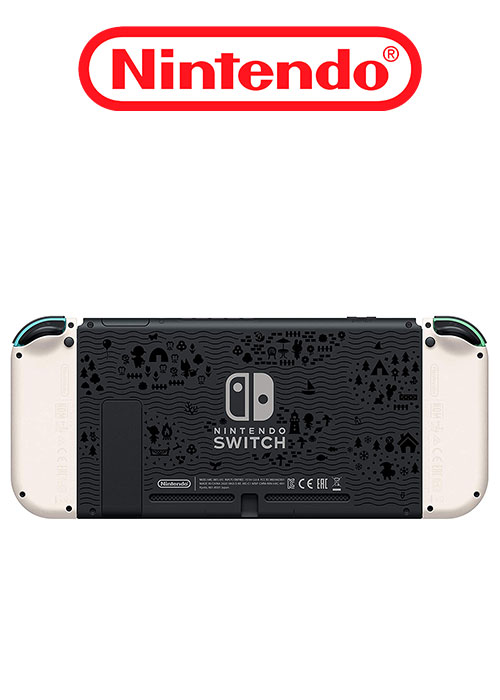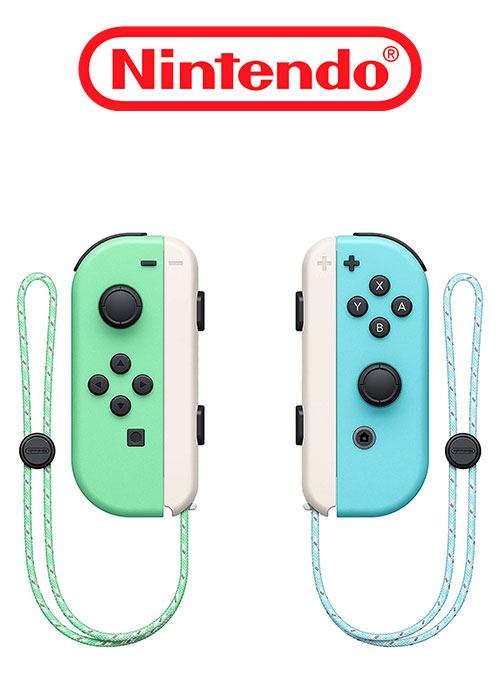 NS Console - Animal Crossing New Horizons Limited Edition PAL
2
---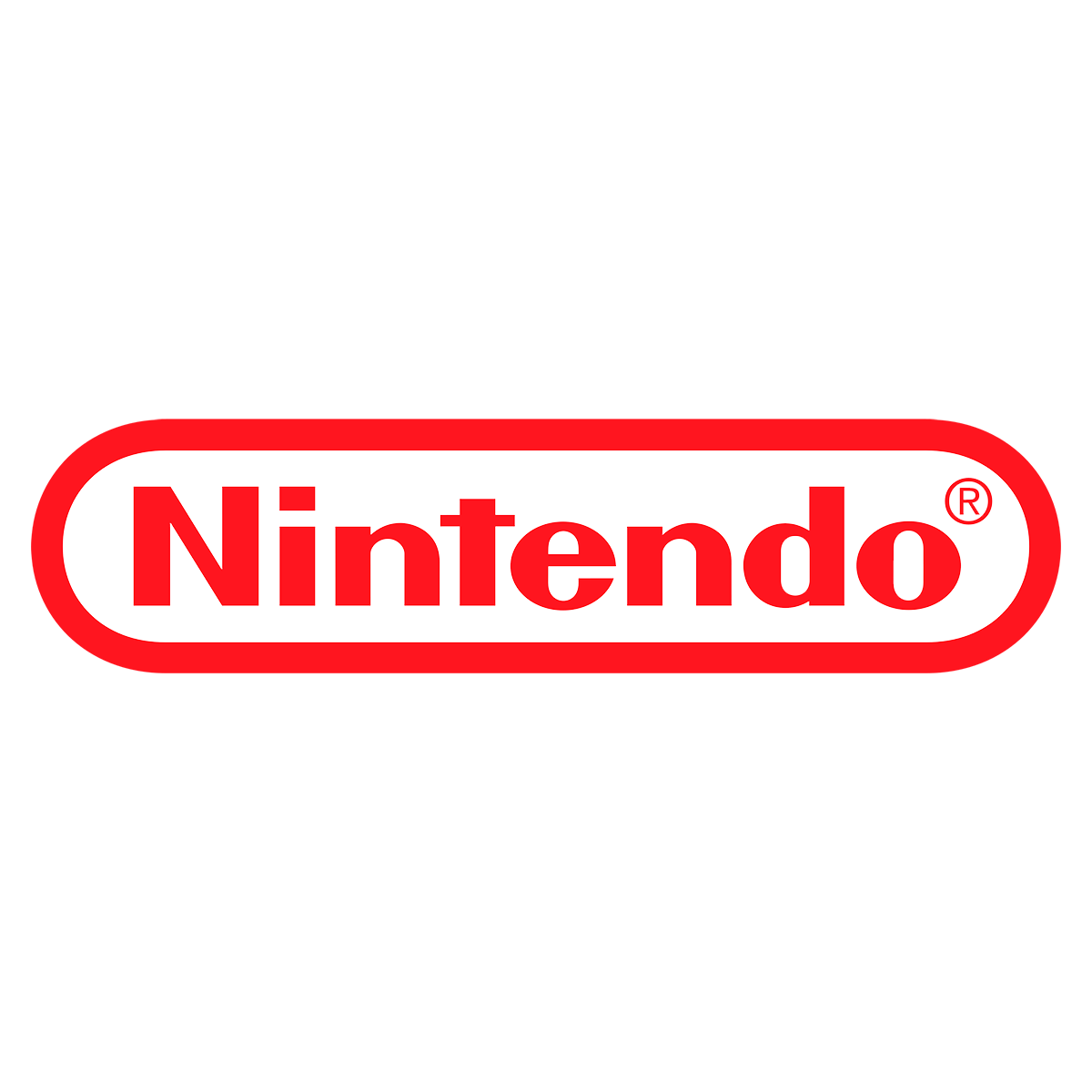 ---
Enjoy a home console experience even without a TV, play like you never imagined before with your Nintendo Switch, what are you waiting for to buy Nintendo Switch at powerPlanetOnline? Run like hell, don't run out of it! ;) Have you ever stop playing a game because of lack of time? The Nintendo Switch can be transformed into a handheld console to suit your situation, so you can play the games you want wherever you are. It's a new era where you don't have to adapt your life to video games - now it's the system that adapts to your life. Enjoy your games when you want, where you want, and how you want with flexible game modes. In addition, the new version of the Nintendo system is developed more efficiently than the first versions. Although it has the same processor as the first Nintendo Switch, it is developed in a more efficient way. You will have the same capacity of use with a longer battery life, being able to spend up to 9 hours enjoying your favorite games.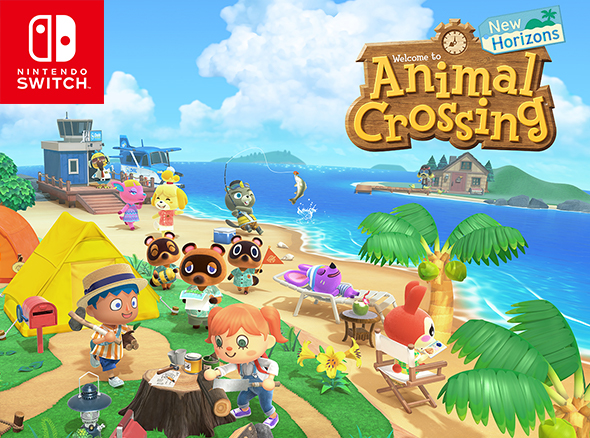 Nintendo Switch Ed. Animal Crossing: New Horizons
The Animal Crossing: New Horizons edition of the Nintendo Switch system is decorated with motifs inspired by this new game. In addition to the drawings on the back of the system, the pack includes a pair of Joy-Con controllers in pastel green and pastel blue on the front and white on the back, coloured straps and a white Nintendo Switch base decorated with the popular characters Tom Nook, Tendo and Nendo. Of course, this edition includes a digital download code for the game Animal Crossing; New Horizons. It debuts on Nintendo Switch and introduces new features such as item creation, new ways to decorate the interior of homes and exteriors, the Nookophone and more. As in previous instalments in the series, players can take part in a wide range of activities and meet both familiar faces and new friends as they watch the seasons go by and enjoy island life at their own pace.
Three amazing game modes
And, as we mentioned at the beginning, this console is able to adapt to whatever you want and need at any time, thanks to its 3 game modes:
TV mode:

 Gather everyone in front of a screen and enjoy the game in company. Connect the console to the TV and everyone will have a great time, children and adults alike. It's a great way to include the whole house, family and friends, in the game. Place the Nintendo Switch in the Nintendo Switch base, connect the HDMI cable to your TV, and you're ready to play on the big screen.

Tabletop mode: 

Share the screen, share the fun. If you don't have access to a TV, open the console stand and pass a Joy-Con to a friend to play cooperative or competitive games on the same console screen. Open the stand on the back of the Nintendo Switch to play on the built-in screen. This mode is useful when no TV is available. You can even play with two, with one Joy-Con for each player.

Handheld mode: 

Take a splendid screen with you wherever you go. Enjoy the same gaming experience as on the TV, but in your hands. Get involved in games you never thought you'd be able to play outside, whenever and however you want. Clip the Joy-Con to your Nintendo Switch and play anywhere. Play wherever and however you want on your 6.2-inch screen.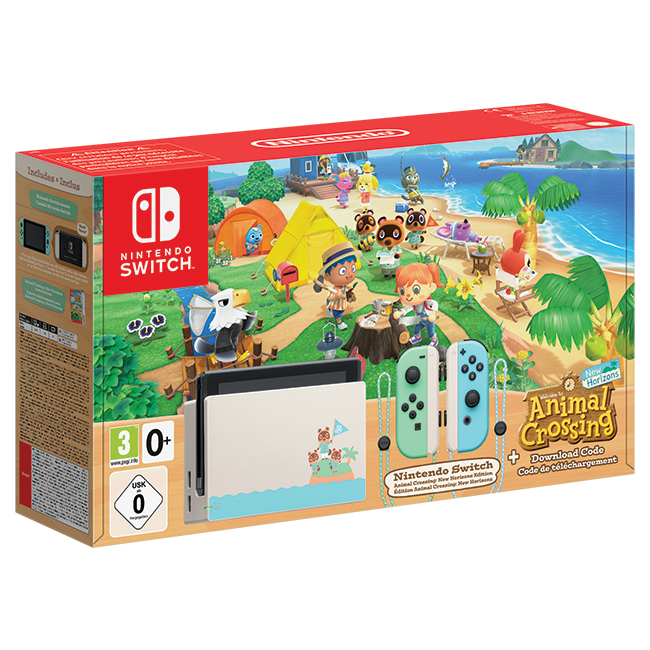 Nintendo Switch: New Horizons Edition includes:
Nintendo Switch Console
Nintendo Switch Dock
Joy‑Con (L) Pastel Green
Joy‑Con (R) Blue
Joy‑Con Grip
Joy‑Con Coloured Wrist Straps
High Speed HDMI Cable
Nintendo Switch AC Adapter

Animal Crossing: New Horizons Digital Download Game