Razer Cynosa Chroma Multicolor MEM Gaming Keyboard
34.900

 K.D.
34.900

 K.D.
34.900

 K.D.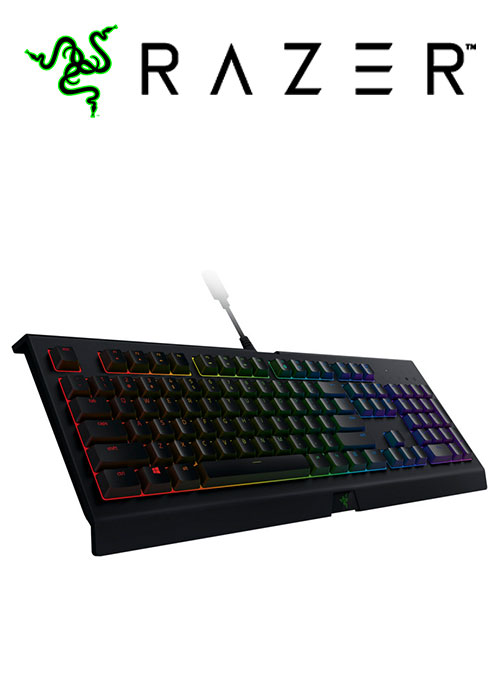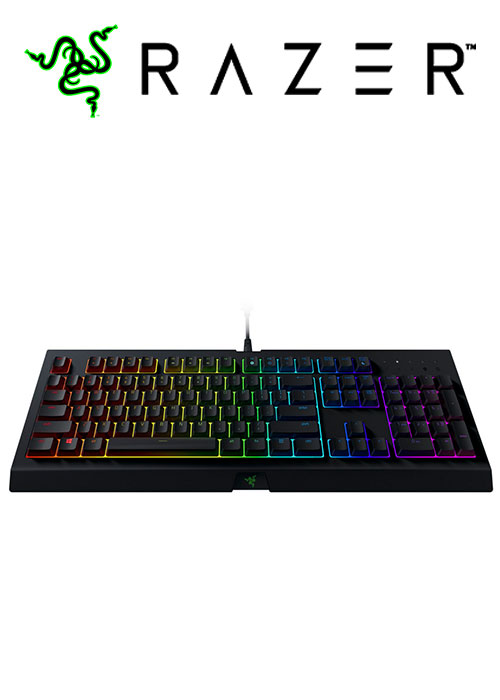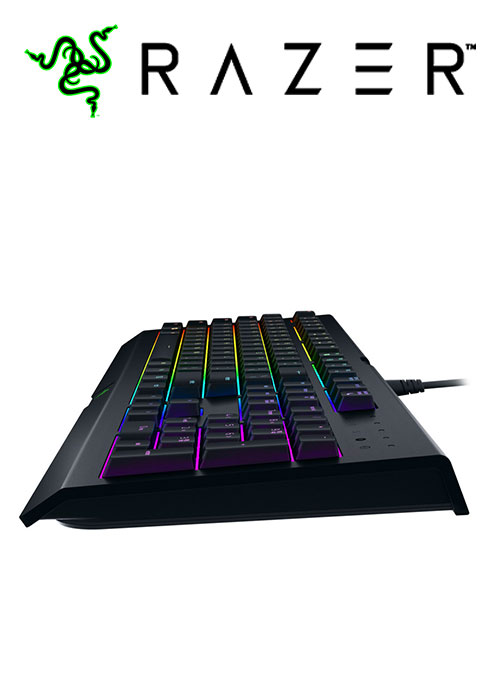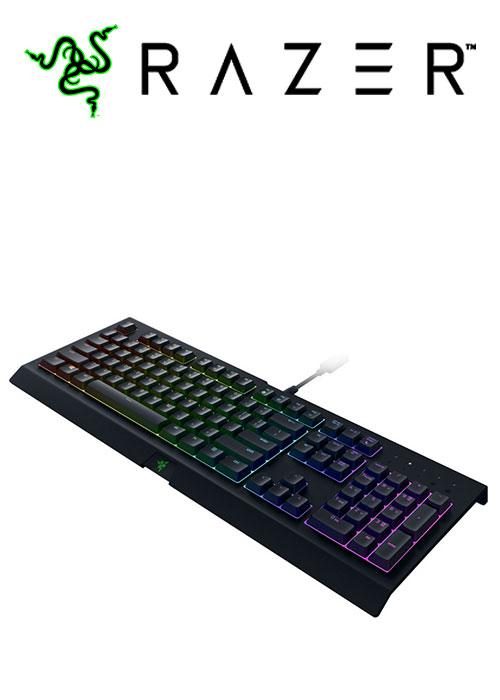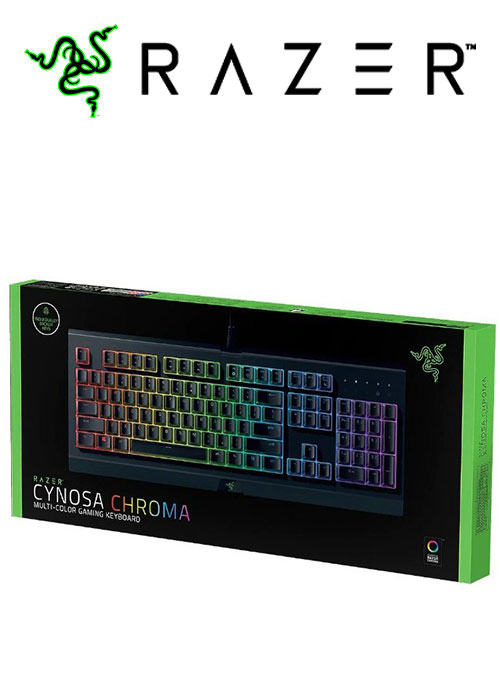 Razer Cynosa Chroma Multicolor MEM Gaming Keyboard
2
---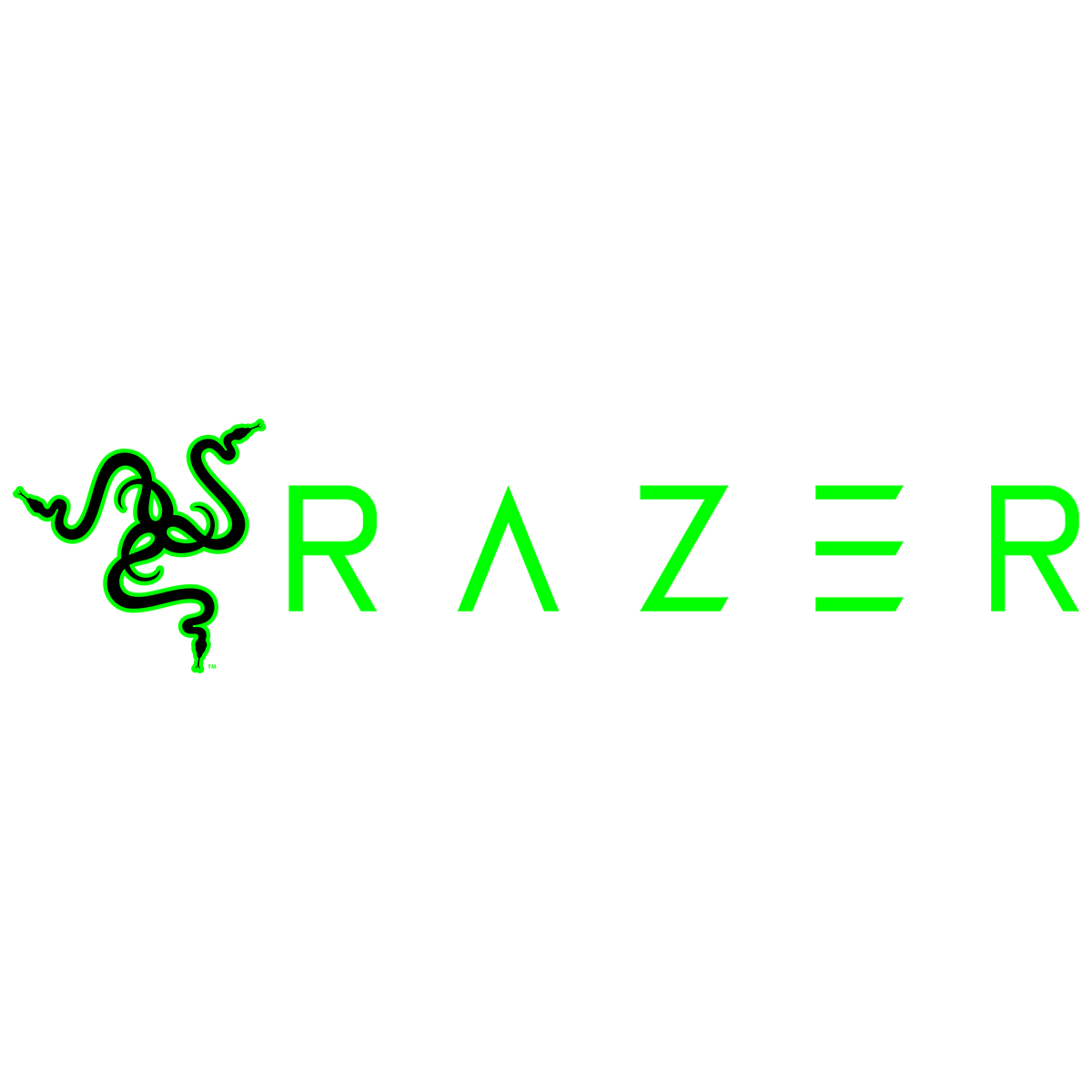 ---
The Razer Cynosa Chroma is a gaming-grade keyboard that features all the essentials a gamer needs. With soft cushioned, individually programmable backlit keys powered by Razer Chroma, and a spill-resistant design that keeps your keyboard safe.
Features
Soft cushioned gaming-grade keys
Individually customizable backlit keys
Razer Chroma™ backlighting with 16.8 million customizable color options
Underglow lighting with 22 customization zones
Razer Synapse enabled
10 key roll-over with anti-ghosting
Spill-resistant durable design
Fully programmable keys with on-the-fly macro recording
Gaming mode option
1000Hz Ultrapolling
Featuring individually programmable backlit keys and 16.8 million color options. Choose from preloaded lighting effects or create your own unique palette of colors for a gaming experience that's truly yours—all set easily through Razer Synapse 3 (Beta).
Our soft cushioned gaming keys provide comfort with better housing support compared to rubber dome keyboards, so every keypress is solid. With each stroke, experience full key travel and responsiveness so you can be assured of striking with deadly precision no matter what game you play.
Fear not if you tend to get a little too excited during an intense match. Thanks to its spill-resistant design, the Razer Cynosa Chroma withstands accidental spillage so your keyboard's lifespan is extended a whole lot longer.
With built-in 10 key roll-over and anti-ghosting technology, your key presses are always registered so you can perfectly execute up to 10 commands at the same time. Let your fingers fly across the keyboard and expertly take control of your game.
Finally, a keyboard that's uniquely yours. With Razer Synapse 3 (Beta), you can rebind buttons, assign macros, personalize device lighting and more to transform your gameplay just the way you want it. There's no limit to what this unified hardware configuration tool can do, so get personal.
If you require a complex set of move combinations, now you can with the Razer Cynosa Chroma's fully programmable keys. Record commands and assign it to any key for on-the-fly macro recording—it allows you to execute your commands easily with the actuation of a macro button.